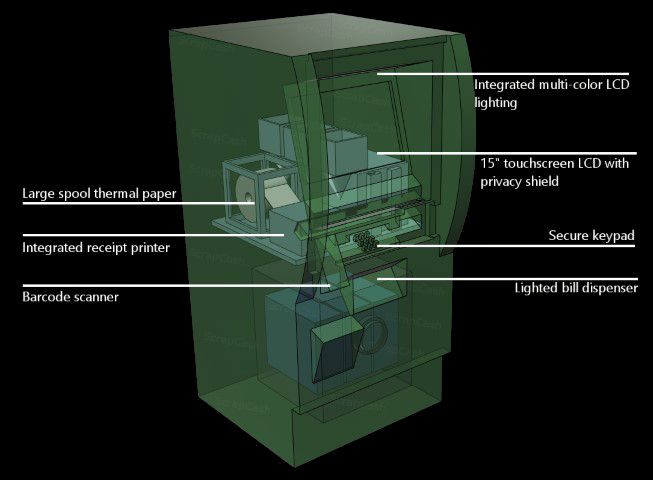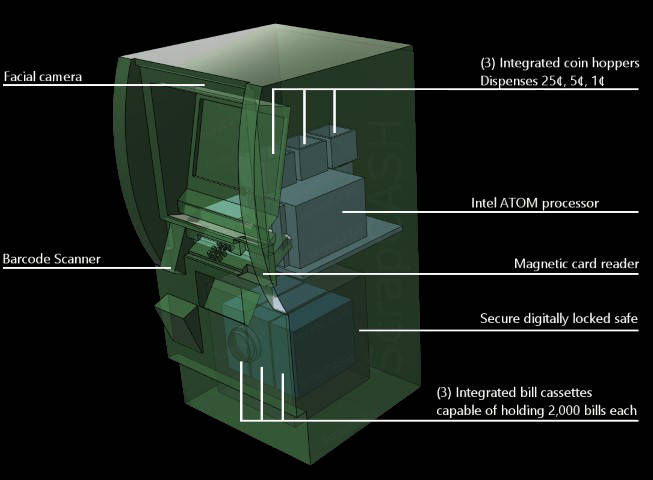 Nexus provides affordable ATM's which pay for itself in less than 1 Month
ATMS reduce theft and payroll burdens
Reduced human errors on cash distribution
Better transaction and automated data recording
Boosting safety and security for your scrap yard.
ATM's are integrated seamlessly with Nexus right out of the box!
Fully compliant with new
Scrap Laws
Business flow and productivity increased.
Dispenses both cash and coins
ATM's allow you to pay cash in many non-cash states
Can I use this machine if I don't have Nexus?
YES! We have a very simple SDK which requires only one line of code for your existing software to use our machines!
How does the process work?
1. While using Nexus, simply tap
Pay Cash
or
Pay ATM
.
2. A pin number prints out on the customers scale ticket receipt (barcode scanning optional).
3. The customer walks over to the ATM machine and enters their unique pin number or scans their bar code.
4. The machine asks them to sign their name on the screen.
5. The machine takes a picture of the customers face
6. The machine dispenses their cash and tells Nexus that the transaction has been paid.
What kind of bills will the machine accept?
- Denominations of any type are allowed. You choose what you want to load.
- Each machine has three bill cassettes (up to 2,000 bills allowed in each cassette); the machine will hold $262,000 at any time.
- Three large coin hoppers integrated into the machine allow you to choose what value of coins you would like to load.
How much are the machines?
- Our S3 model starts at $11,000
- Our G6 model (described above) starts at $15,500.
- We have a service charge of $150 per month for our software.
it is designed to replace your human cashier
- You may contact us for an accurate or custom ATM quote.
- 1 year of support and maintenence is included for free. Additional warranties beyond 1 year are available